Message Board:
What is MicroMilitaria?
MicroMilitaria (MM) is an a website dedicated to archiving micronational militaria. We offer archival and documentation services for:
Uniforms
Insignia
Medals
War Flags and Ensigns
Patches
Other miscellaneous militaria
This website was established on June 13, 2023.
How can I contribute?
If you are interested in contributing to this archive, emails can be directed to micronationalmilitaria@gmail.com or you can contact us via our official communication discord. Contributions are appreciated in the form of micronational militaria documentation and pictures. If requesting to be added to the archive, please provide both basic information and pictures. You can refer to existing pages for the content required.
Featured Image!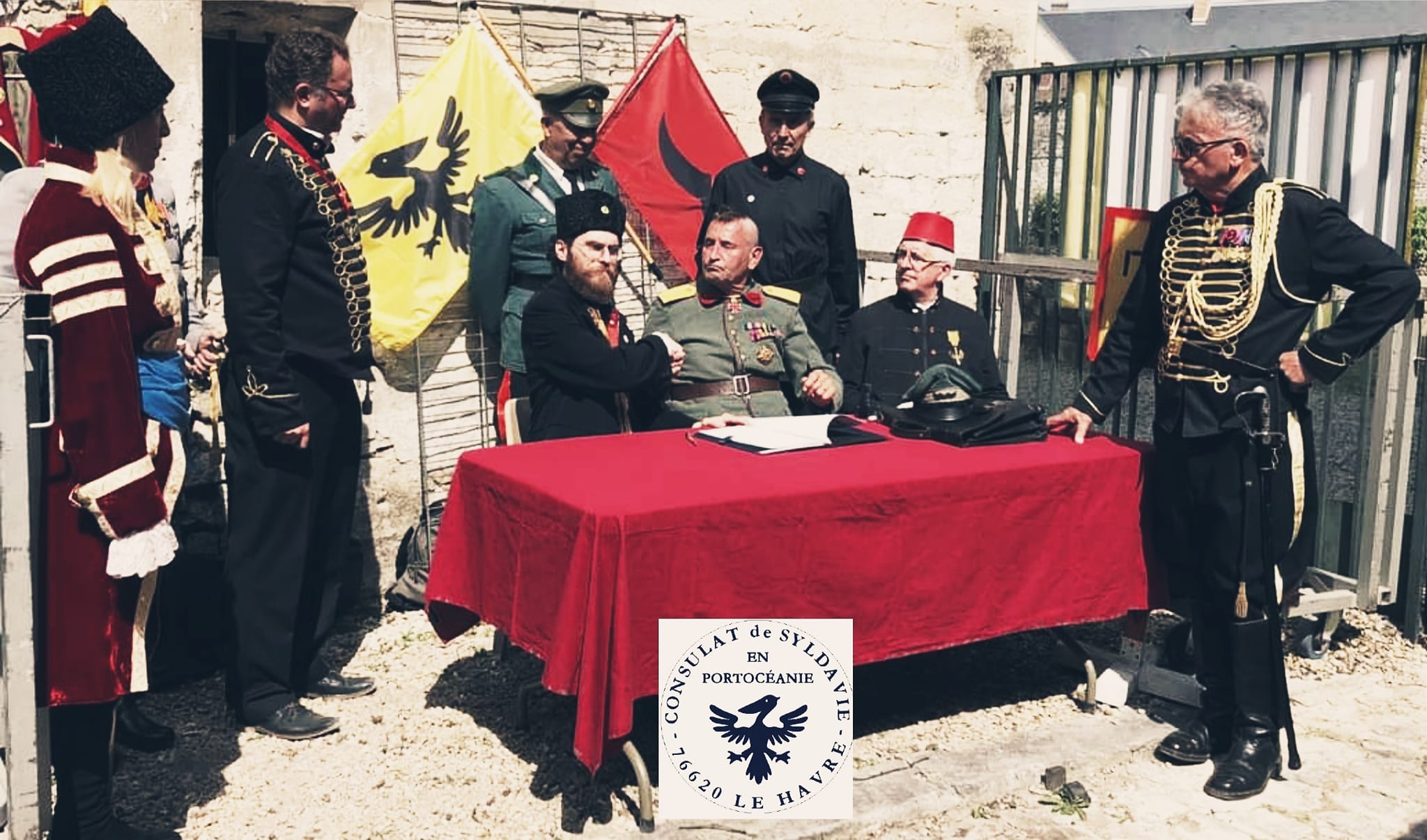 Sildavian and Bordurian Uniforms showcased at a document signing.